Business Overview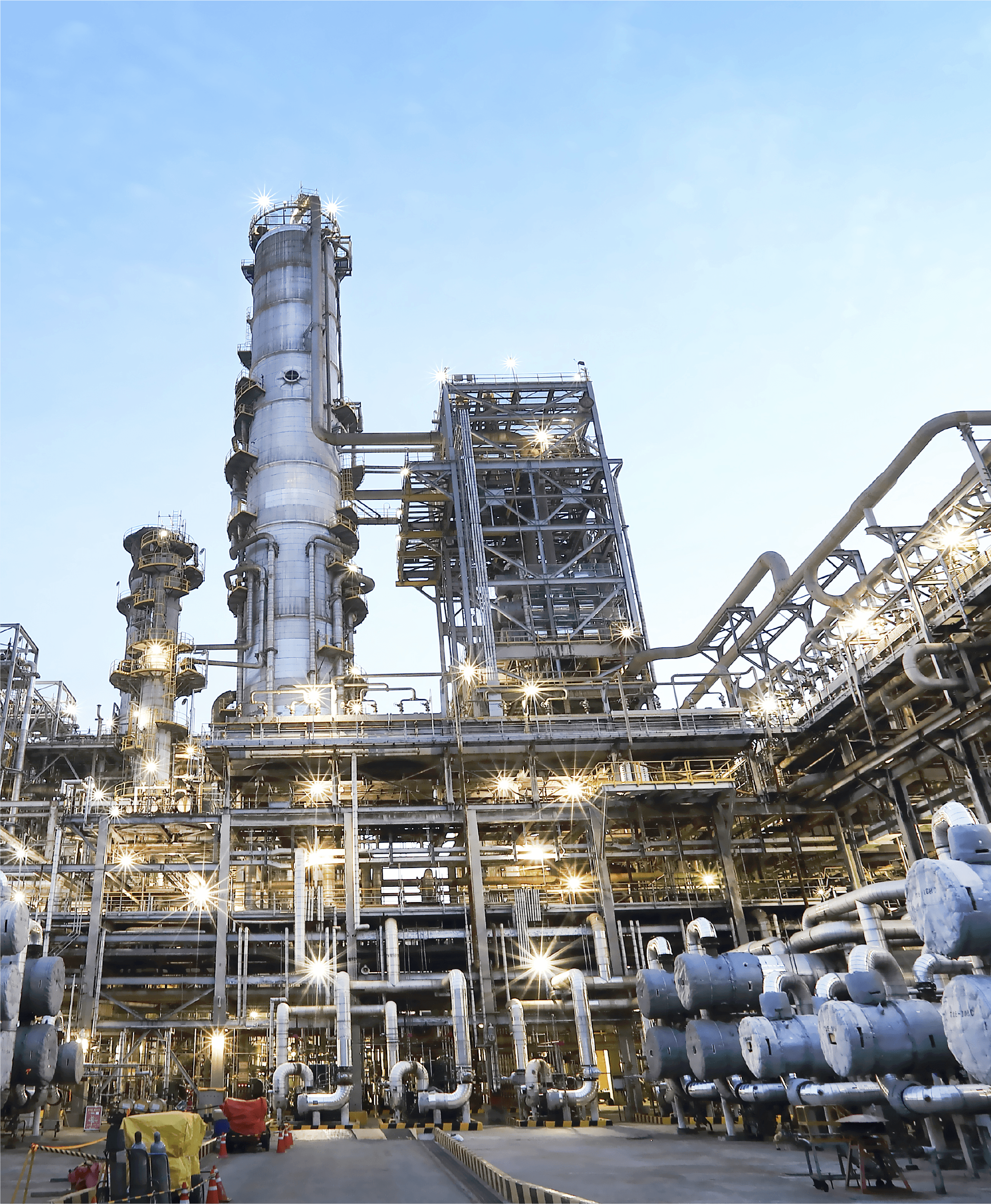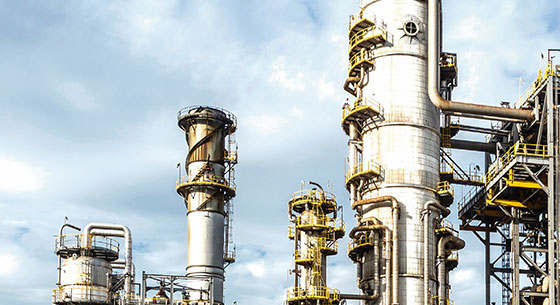 Refinery production
GS Caltex imports 80 types of crude oil from some 30 countries spread across the Middle East, US, Southeast Asia, Australia and Europe. Diversified sourcing ensures a stable supply. We produce high-quality petroleum products using our refining capacity of 800,000 barrels per day (bpd) and cutting-edge production systems that include facilities to desulfurize kerosene and diesel.
Additionally, heavy oil upgrading(HOU) facility, the largest in the nation, has a capacity of 275,000 bpd and produces light oil products and high-grade gasoline. It has brought GS Caltex a step closer to realizing a 'perfect complex.'
Link to Production Process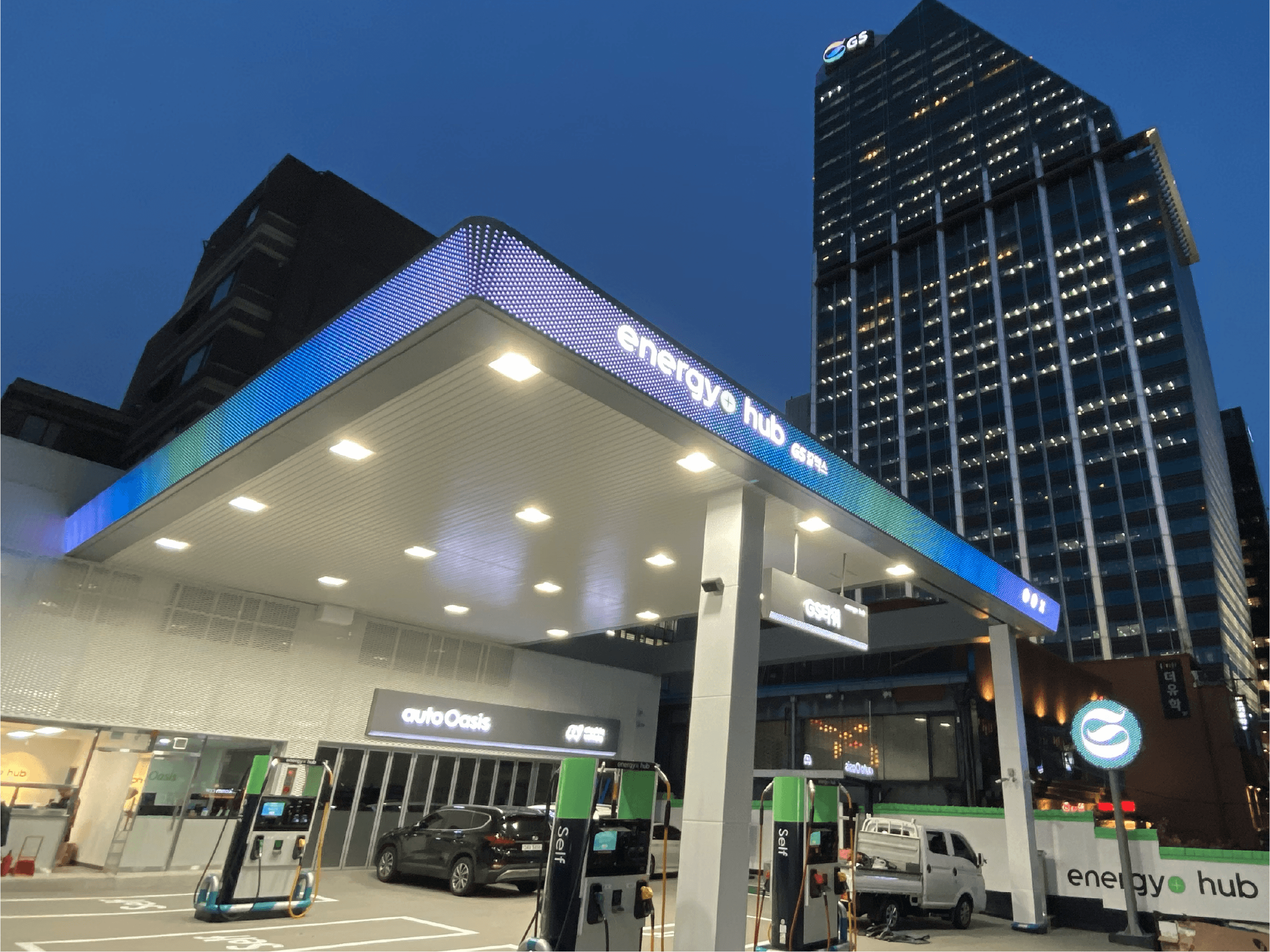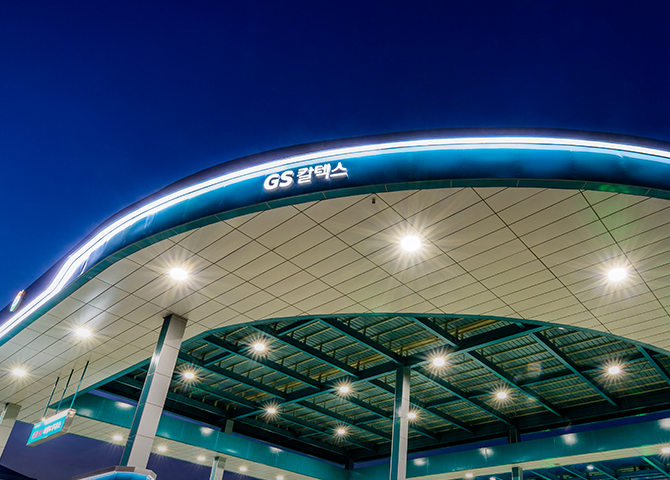 Supplying Korea's oil needs and exporting petroleum products
Our petroleum products provide a stable supply to satisfy home demands for industrial and transportation purposes across Korea. They are shipped to about 2,400 service stations, 400 filling stations, various factories, and railway and airline operators.
GS Caltex is also a major exporter. We process crude oil imports into petroleum products which are exported around the world.
Products
Heavy Fuel Oil
Economical and efficient fuel
Heavy fuel oil is the blackish brown viscous fluid that remains after processing crude oil. GS Caltex produces bunker C (B-C) oil, which is mainly supplied for large industrial boilers. B-C oil has high caloric value and low prices but is difficult to handle. We also supply bunker A (B-A) and bunker B (B-B) oil, obtained by mixing in light crude oil. B-A is mainly used in small industrial boilers and small to mid-size ships, while B-B is used in mid-size boilers and mid-size ships.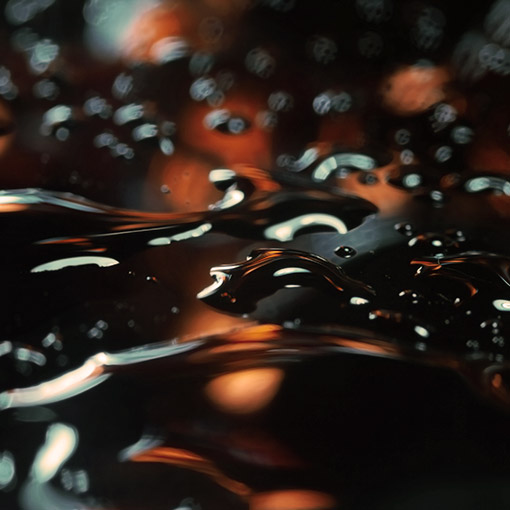 Precautions for users
Owing to high kinematic viscosity, heavy fuel oil will readily solidify at room temperature and must be pre-heated to about 50℃ for storage and use. When kept in storage tanks, the difference with the outside temperature may cause condensation to occur and the moisture to settle at the bottom. As such, a drain line must be installed so that water at the bottom of the tank can be regularly removed.
Product Specification
| Category | B-A(bunker A) | B-B(bunker B) | B-C(bunker C) |
| --- | --- | --- | --- |
| Flash point ℃ | 60 and over | 65 and over | 70 and over |
| Kinematic viscosity (50℃, cST) | 20 and below | 50 and below | 540 and below |
| Pour point (℃) | 5.0 and below | 10.0 and below | - |
| Carbon residue (% weight) | 8 and below | 12 and below | - |
| Water and sediment (% volume) | 0.5 and below | 0.5 and below | 1.0 and below |
| Ash (%weight) | 0.05 and below | 0.10 and below | - |
| Sulfur (%weight) | 2.0 and below | 3.0 and below | 4.0 and below |
Material Safety Data Sheet(MSDS)
MSDS

VLSFO - RM

VLSFO - RM

KORENG

RMK 500

RMK 500

KORENG

4.0% 황함유 벙커씨

4.0% Sulfur B-C

KORENG

1.0% 황함유 벙커씨

1.0% Sulfur B-C

KORENG

0.5% 황함유 벙커씨

0.5% Sulfur B-C

KOR

0.3% 황함유 벙커씨

0.3% Sulfur B-C Intermediate

KORENG

0.3% 황함유 벙커씨

0.3% Sulfur B-C (PFO Based)

KOR

0.3% 황함유 벙커씨

0.3% Sulfur B-C

KORENG

1.0% 황함유 LSFO

1.0% Sulfur LSFO

KOR

3.0% 황함유 벙커비

3.0% Sulfur LRFO

KOR

1.0% 황함유 벙커비

1.0% Sulfur LRFO

KOR

0.5% 황함유 벙커비

0.5% Sulfur LRFO

KOR

0.3% 황함유 벙커비

0.3% Sulfur LRFO

KOR

2.0% 황함유 벙커에이

2.0% Sulfur B-A

KOR

1.0% 황함유 벙커에이

1.0% Sulfur B-A

KOR

0.5% 황함유 벙커에이

0.5% Sulfur B-A

KOR

0.3% 황함유 벙커에이

0.3% Sulfur B-A

KOR