Intelligent Collaboration Center strives to become a system that goes beyond optimizing operations and minimizing troubles, to create diverse future values.
Intelligent Collaboration Center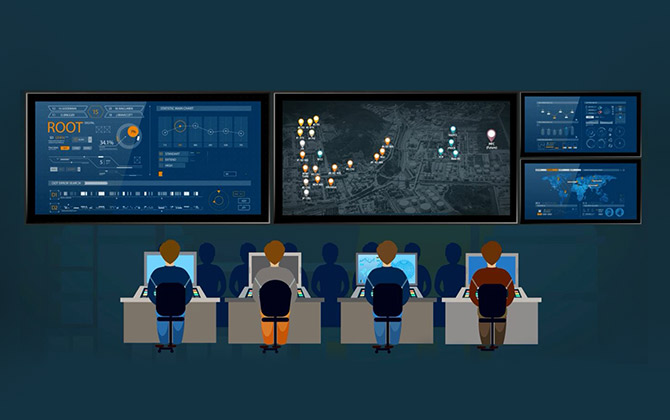 More than 300,000 facilities fill GS Caltex Yeosu Complex. The intricately connected processes follow different guidelines as each was built to satisfy different design, management, and optimization standards. Consequently, valuable time is lost whenever a problem arises as related departments must share issues and reach solutions satisfying all critical requirements. The Intelligent Collaboration Center will enable an optimum manufacturing process that minimizes losses at each stage, from the warehousing of base oil to product shipment, by integrated monitoring and information sharing to minimize time loss. In sum, an immediate and integrated response would be possible for any and all areas, ranging from production, planning, to technology and maintenance.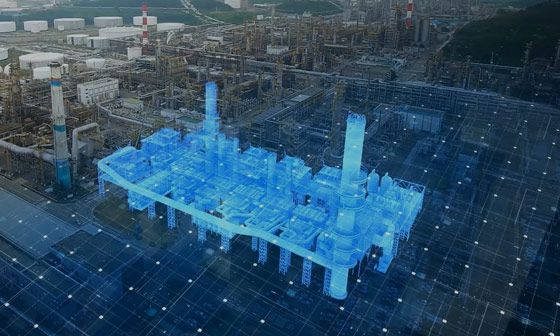 Digital Twin
The Intelligent Collaboration Center will be supported by Digital Twin Factory, allowing us to discover optimized solutions for refinery operations. A digital replica of the Twin Factory will enable us to predict results from various scenarios conducted in the virtual world under conditions that would be difficult to carry out in the real world. We will also be able to search for optimal operational measures through integrated real-time monitoring