GS Caltex Foundation
We established the nonprofit GS Caltex Foundation in August 2006 to lay the groundwork for our CSR activities. Enabled by regular endowments from GS Caltex, the Foundation pursues projects that promote cultural development in local communities, such as the Yeosu Culture & Arts Park Yeulmaru.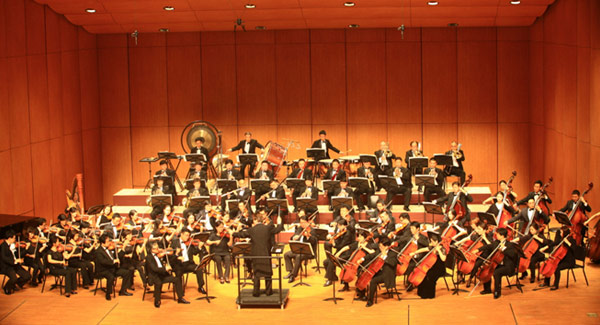 Introducing Yeulmaru
In 2007, GS Caltex Foundation began developing some 700,000㎡ of land in partnership with the city of Yeosu. It subsequently opened the cultural complex Yeulmaru in May 2012, followed by the 'island of art' Jangdo in October 2019. Together, the two spaces represent the Foundation's most prominent CSR project equaling KRW 140 billion in total investments since 2006. In Korean, maru refers to the open wooden flooring found in large traditional houses. The name Yeulmaru is thus meant to evoke a spacious, relaxing place full of art and culture. The Grand Theater at Yeulmaru is equipped with state-of-the-art sound, lighting, and staging facilities, which makes it ideal for spectacle-driven productions. The more intimate Small Theater has a semi-circular stage that can be altered to suit various needs. Between the two, Yeulmaru is able to offer diverse cultural programs that range from art exhibitions to classical music, opera, and ballet performances as well as musicals and other original stage productions. The Yeulmaru project also involved the construction of Jangdo, an 'island of art' for local residents and artists. It includes the Exhibition Hall, Creative Studio, and Dadohae Garden where flowers bloom year-round. Yeulmaru has transformed a cultural desert into a thriving artistic destination to help Yeosu become the region's leading artistic hub and raise the community's interest and pride in culture.
Grand Theater

Small Theater

Exhibition Hall
Jangdo Exhibition Hall

Jangdo Creative Studio
Yeulmaru Visitors : 880,746
(Cumulative from May 2012 to Dec 2019)
Live Performances 1,156

Attendees : 596,292
Exhibitions 90

Attendees : 274,505
Education Programs 1,250

Attendees : 9,949