New Lower Carbon Businesses
GS Caltex is making real and substantive progress with the discovery of business opportunities in clean hydrogen clusters, establishment of an recycled composite resin production history tracking system, production of recycled products based on waste plastic, commercialization of white biotechnology, and the addition of a biodiesel plant.
White Biotechnology Business
GS Caltex is contributing to the reduction of greenhouse gas by producing biofuel, biochemicals, materials, etc. derived
from sustainable biomass to replace existing products derived from fossil fuels.
Business Strategy

Investment Plan
Biofuel Business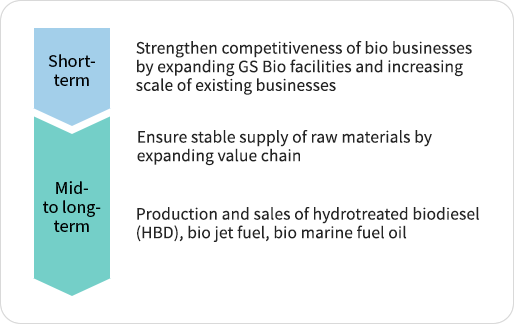 Biochemical Business
GS Caltex is growing its biochemical business by developing technologies for the lower carbon production of various biochemicals
that are used in cosmetics, agriculture, plastics, and more.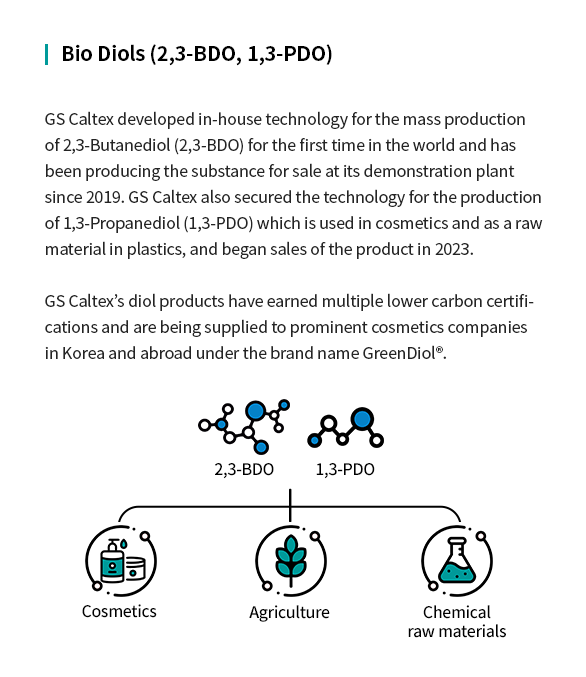 Hydrogen / Carbon Capture, Utilization and Storage (CCUS) Business
In step with the global trends in advancing the hydrogen economy as well as low carbon policies, GS Caltex is developing its hydrogen business to
contribute to lower carbon energy supply in Korea and worldwide. It is simultaneously seeking to lead the reduction of industrial greenhouse gas
emissions through the application of carbon capture, utilization, and storage (CCUS) technologies.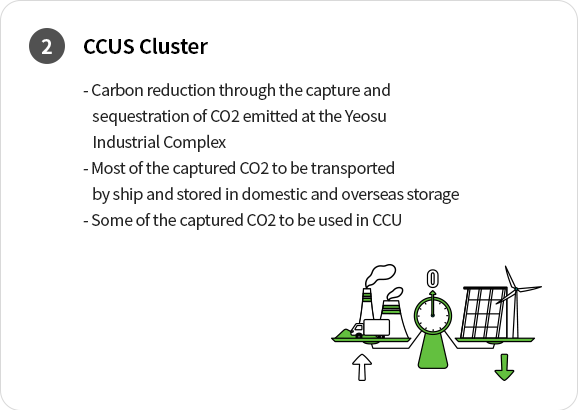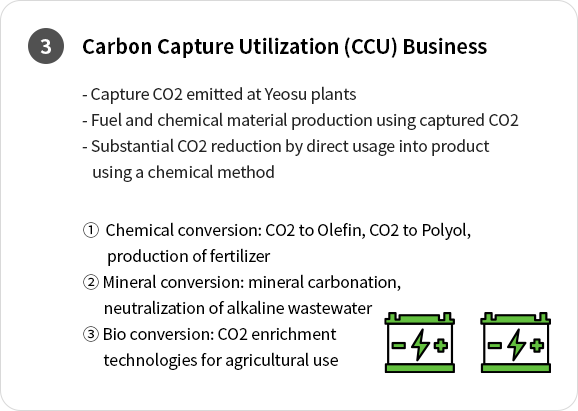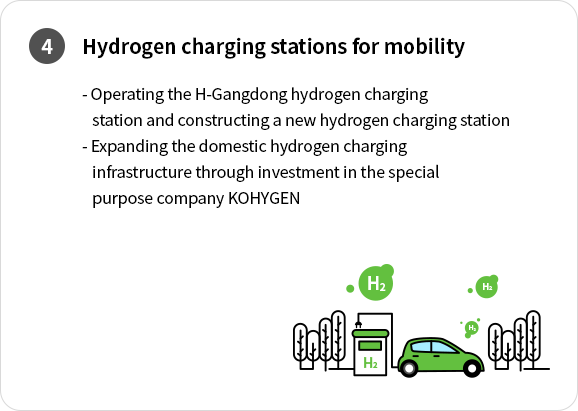 Waste Plastic Thermal Decomposition / Chemical Recycling (CR) Business
GS Caltex chemically recycles waste plastic to produce pyrolysis oil. The substance is then used in oil refinery and petrochemical processes to
produce products like recycled plastics, thus advancing resource circulation.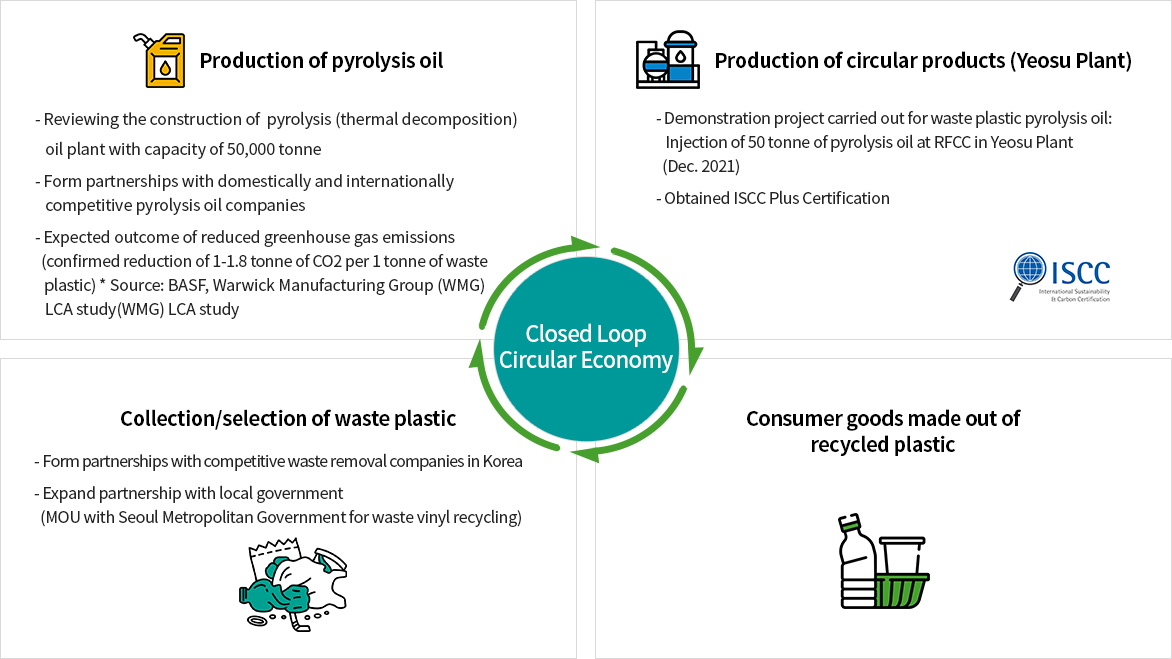 Mechanical Recycling (MR) Business
Through its advanced preprocessing technology and composite resin production knowhow, GS Caltex overcame limitations in mechanical recycling
(MR) technology to become the only oil refinery company in Korea to produce recycled composite resin using waste plastic in 2010.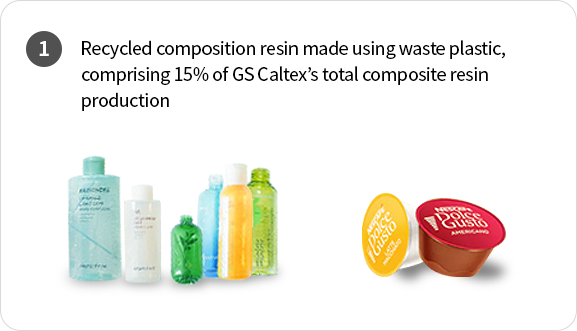 GS Caltex's Circular Economy
GS Caltex strives to develop a sustainable circular economy that extends from procurement of raw materials to sales and consumption to resource recycling.