Business Overview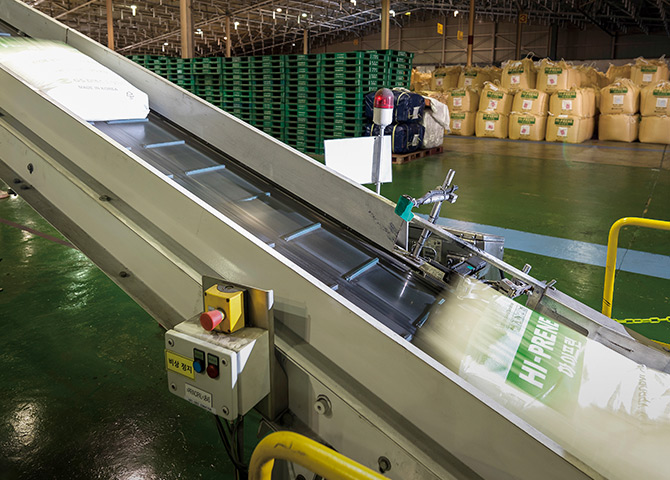 Highest-quality Polypropylene
GS Caltex began producing polypropylene (PP) in 1988. With steady facility expansion, we have secured capacity to produce 180,000 tons annually. Propylene (feedstock) is also produced in-house, leading to enhanced cost and quality competitiveness. Through ongoing R&D, we are working to develop and commercialize high performance materials. Our R&D efforts are contributing to industry-wide technological advancement.
Link to Production Process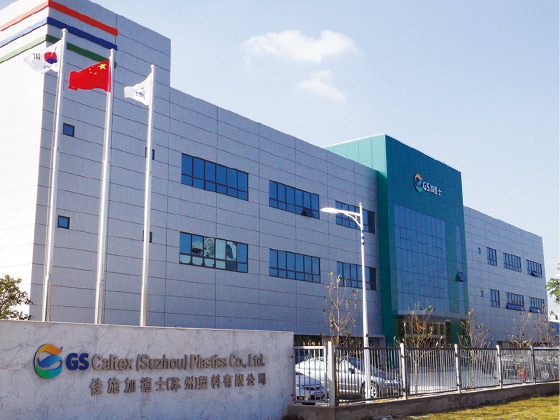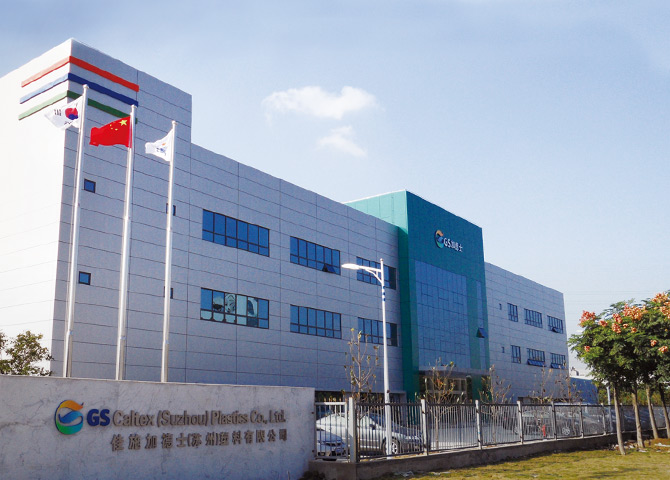 PP Compound Business Going Global
In 2008, GS Caltex started its first overseas PP compound plant in Langfang, China (capacity: 51,000 TPA), followed by GS Caltex (Suzhou) Plastics (58,000 TPA) in 2010. In 2011, we became the first Korea-based PP compound to enter the European market by establishing GS Caltex Czech, s.r.o. (60,000 TPA) in 2011. GS Caltex again made strides in 2016 by establishing a plant in Mexico (20,000 TPA). Our extensive global network enables us to supply materials to many global manufacturers including Samsung, LG, Hyundai, and Honda.
Click here for details
Products
LFT (Long Fiber Reinforced Thermoplastics)
Lighter and stronger polymer composite materials
LFT (long fiber reinforced thermoplastics) is a polymer composite material that is being highlighted as a metal substitute. GS Caltex manufactures twisted LFT products. Twisted LFT production technology maximizes resin impregnation into the fiber filament. This has the effect of enhancing thermal and mechanical properties. Almost all kinds of fibers can be used to produce twisted LTF. This enables the supply of products with more diverse properties to a wider range of customers.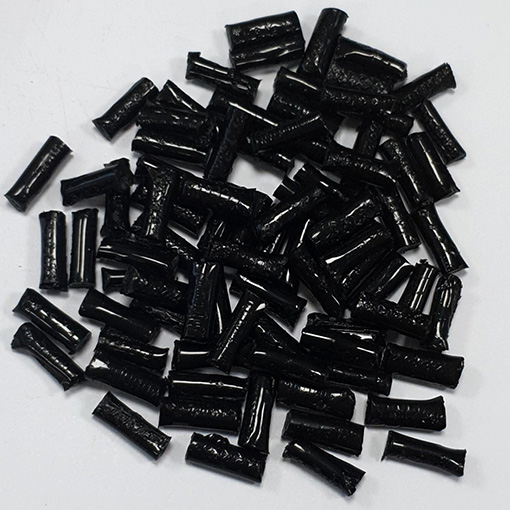 Material Safety Data Sheet(MSDS)