Samnam Petrochemical Co.,Ltd. (Subsidiary)
Samnam Petrochemical, established in 1988, specialized in manufacturing terephthalic acid (TPA) which is the main raw material used in PET resin, film, and engineering plastic. Samnam's plant in Yeosu, Jeollanam-do produces qualified terephthalic acid (QTA), which is the most cost-competitive and highest quality TPA on the market, to help customers strengthen their cost competitiveness and raise their corporate value.
Address

31 Jong-ro 33-gil, Jongno-gu, Seoul

Phone

(02) 740-7450

Fax

(02) 745-4225

Website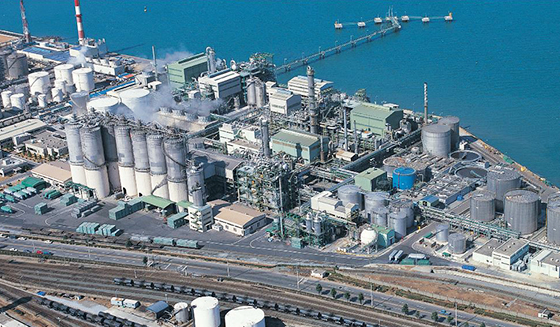 DOPCO, Daehan Oil Pipeline Corporation (Subsidiary)
DOPCO was established in 1990 as a joint venture by the government, oil companies, and an airline company. It was privatized in 2001 to enhance management efficiency and now operates 1,200 km of oil pipelines that span the nation and supplies some 60% of the domestic demand for light crude oil. DOPCO's safe and convenient oil transport system plays an important role in the nation's economic development.
Address

201 Anyangpangyo-ro 828beon-gil, Bundang-gu, Seongnam-si, Gyeonggi-do

Phone

(031) 779-9114

Fax

(031) 779-9115

Website