Business Overview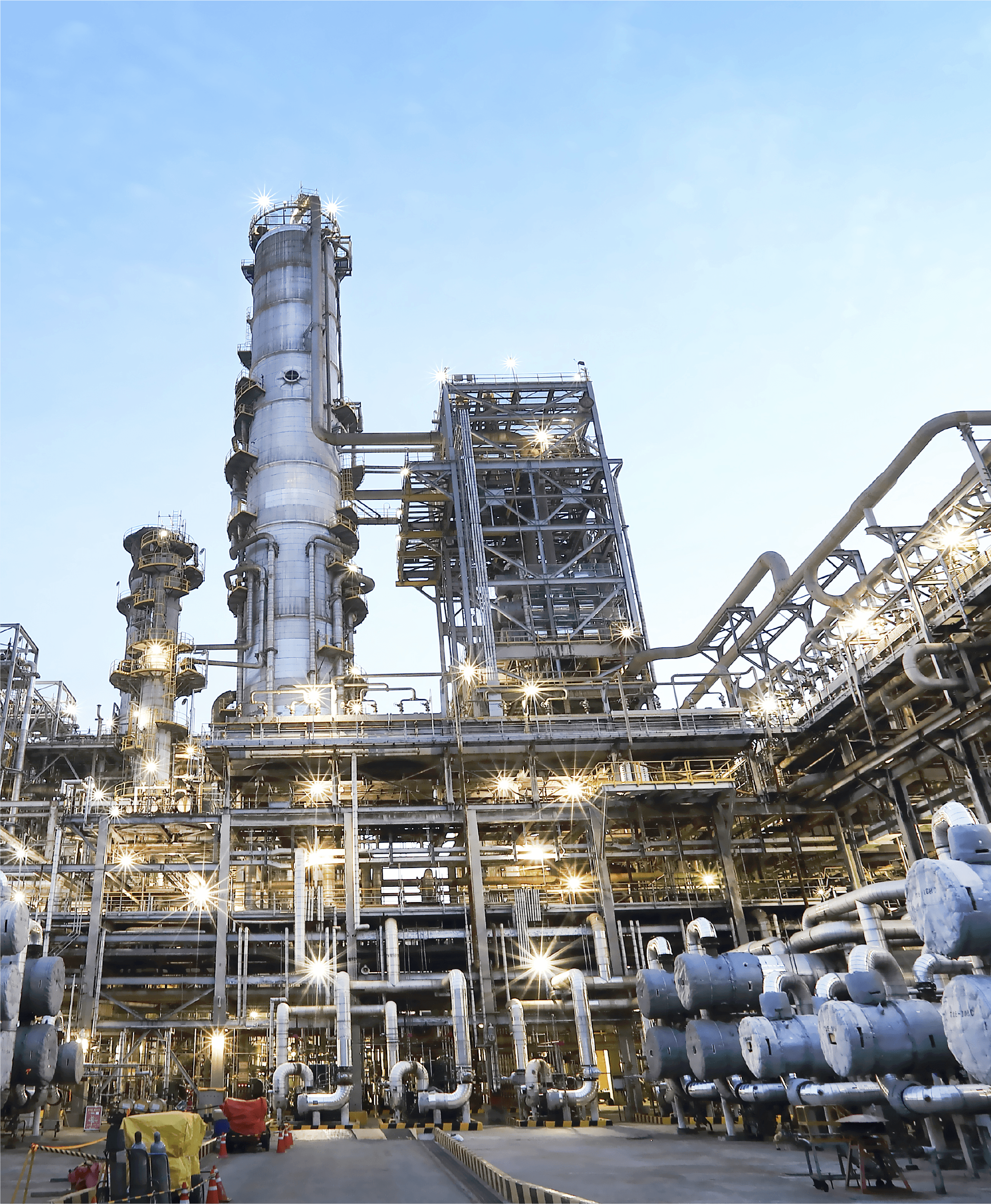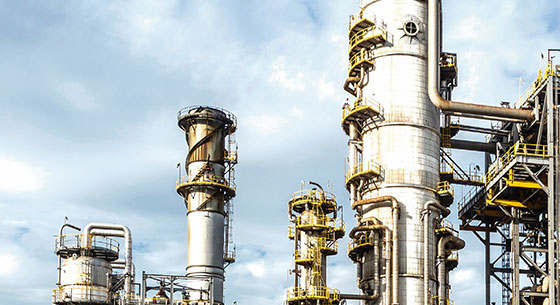 Refinery production
GS Caltex imports 80 types of crude oil from some 30 countries spread across the Middle East, US, Southeast Asia, Australia and Europe. Diversified sourcing ensures a stable supply. We produce high-quality petroleum products using our refining capacity of 800,000 barrels per day (bpd) and cutting-edge production systems that include facilities to desulfurize kerosene and diesel.
Additionally, heavy oil upgrading(HOU) facility, the largest in the nation, has a capacity of 275,000 bpd and produces light oil products and high-grade gasoline. It has brought GS Caltex a step closer to realizing a 'perfect complex.'
Link to Production Process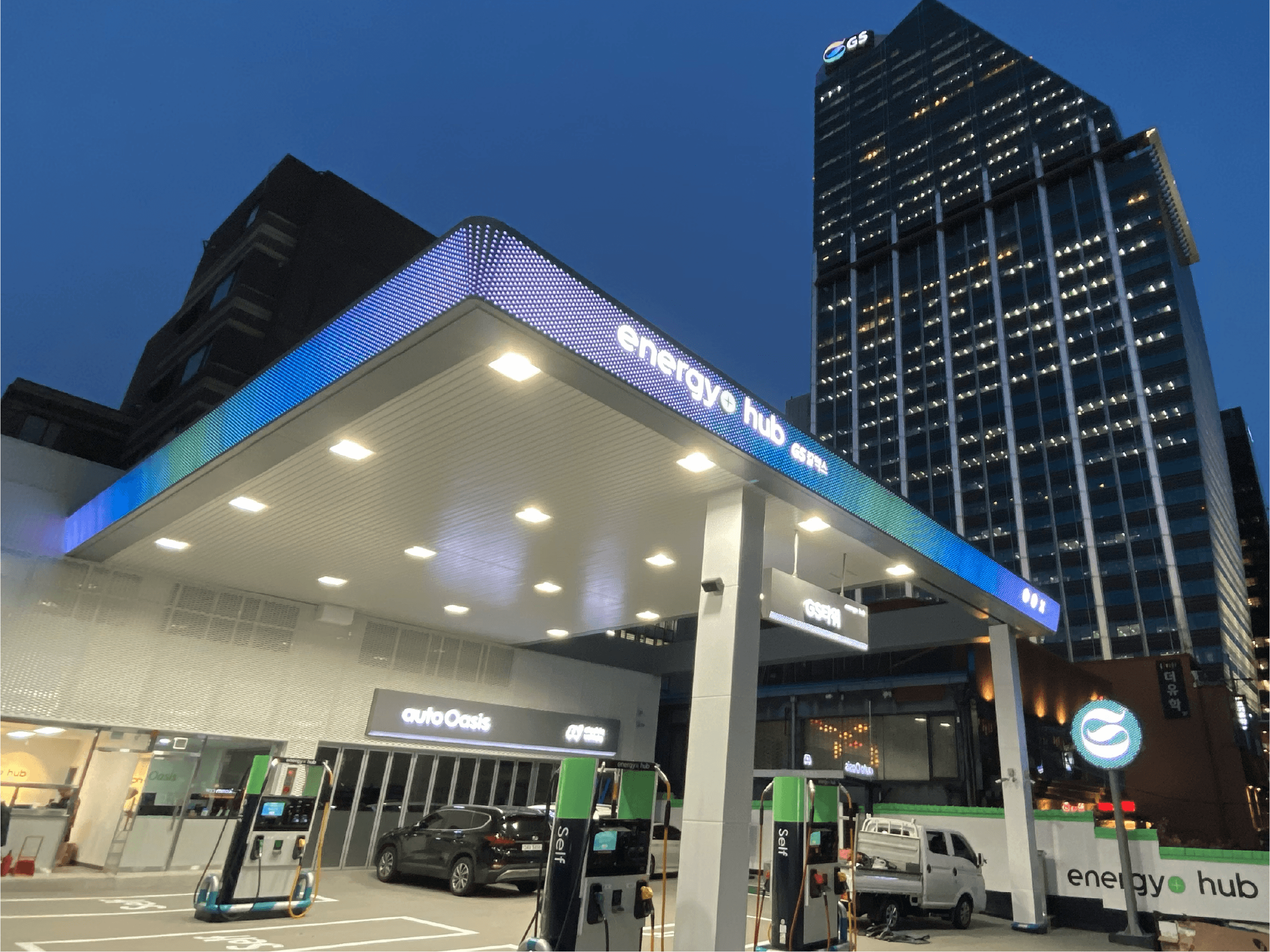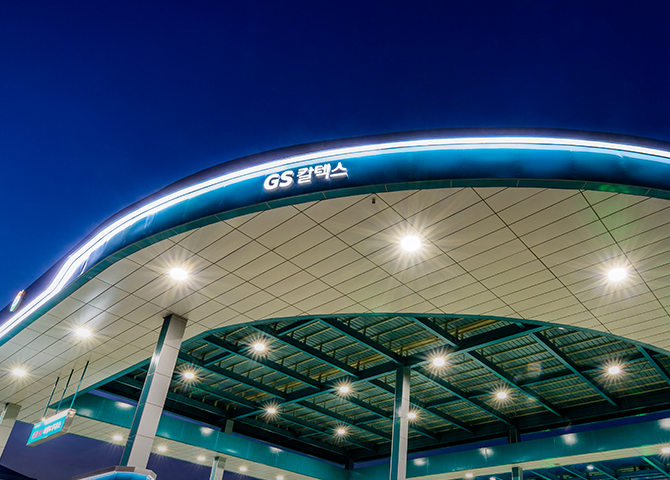 Supplying Korea's oil needs and exporting petroleum products
Our petroleum products provide a stable supply to satisfy home demands for industrial and transportation purposes across Korea. They are shipped to about 2,400 service stations, 400 filling stations, various factories, and railway and airline operators.
GS Caltex is also a major exporter. We process crude oil imports into petroleum products which are exported around the world.
Products
Asphalt
Paving the roads in Korea and around the world
GS Caltex produces top-quality asphalt using technology accumulated from continuing R&D. We started off with domestic shipments in 2000. Thanks to growing recognition of product quality, we also export asphalt to China and Southeast Asia. We have annual production capacity of 25,000 BD (domestic shipment: 8,000 BD, exports: 17,000 BD).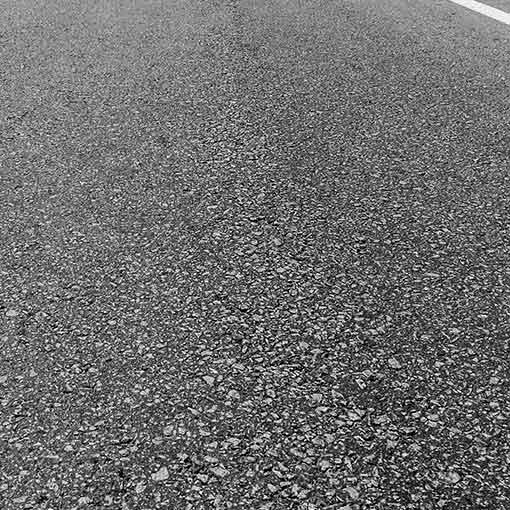 Evolution of asphalt, PMA
We offer urban-friendly polymer modified asphalt (PMA) based on technology developed internally. PMA overcomes the shortcomings of conventional asphalt.
Our PMA products are made by adding styrene-butadiene-styrene (SBS) copolymer and special catalyst to regular asphalt to set off a physicochemical reaction. (SBS copolymer is a thermoplastic elastomer bearing properties of rubber and two types of plastics.) They have greater durability and resilience than conventional asphalt and a longer service life (extended from 10 years to 12~15 years). Our products also offer improved penetration index and reduced pavement noise.
PMA Production Process
Stage 1

Property measurement: penetration index, softening point
Component analysis: aromatics, asphaltene

SBS, Additive

Mixing vessel

Stage 2

Properties of SBS, SBS and additive blending ratio
Reaction temperature and time

Rejected

PMA
tank
storage

Stage 3

PMA quality check

Performance grade (PG)
Dispersion state, storage safety

Quality standards satisfied

Shipped to users
(asphalt concrete companies)

Stage 4
Revolutionizing roads, regular asphalt
Asphalt is used for paving roads and is produced during the process of refining crude oil. It is a raw material for making asphalt mixtures (asphalt + aggregates). Asphalt is solid at low temperature (below 0℃), viscoelastic at room temperature (0~100℃) and liquid at high temperature (100℃).
Products
| Product | Sale | PG/Penetration Index | Test Report |
| --- | --- | --- | --- |
| AP-5 | Export/ Domestic | 64-22 / 60~80 (@25℃) | |
| AP-3 | Export | 64-22 / 60~80 (@25℃) | |
| PMA | Domestic | 76-22 / Reported | |
Asphalt Vendors
Vendor
Telephone No.
Product
Address
Daon Energy
(02) 2667-0870
AP-5 / PMA
No. 917, Opian, 287-50 Geumnanghwa-ro, Gangseo-gu, Seoul
Laurus
(02) 2183-0824
AP-5 / PMA
5th floor, 13 Teheran-ro 81-gil, Gangnam-gu, Seoul
Seonwoong E&B
(02) 471-5189
AP-5 / PMA
No. 9-0036, 550 Misa-daero, Hanam-si, Gyeonggi-do
CNC Gphalt
(PMA sole distributor)
(02) 6349-5155
PMA
3th floor, 232-1 Dongmak-ro, Mapo-gu, Seoul
CNC Corporation
(02) 783-0364
AP-5 / PMA
No. 238, 780 Gukhoe-daero, Yeongdeungpo-gu, Seoul
J&D
(062) 655-7192
AP-5 / PMA
No. 33, Maewol 1-ro 57-gil, Seo-gu, Gwangju
GSMbiz
(02) 490-9514
AP-5 / PMA
19 Seonyu-ro 43-gil, Yeongdeungpo-gu, Seoul
Youngjin Trading
(053) 625-2934
AP-5 / PMA
105 Hyeonchung-ro, Nam-gu, Daegu