Employee Benefits
Housing Assistance

Housing loans: Loans for home purchase/lease deposit
(up to KRW 150 million, 0.5% p.a.)
Company housing (Yeosu Complex) and dormitory (R&D Center and Yeosu Complex)
Health and Wellbeing

Medical costs(up to KRW 100 million for employees and their spouses/children)
Dental prosthesis costs(up to KRW 4 million for employees and their spouses)
Physical check-ups and health promotion programs
Support for infertility treatment
Group accident insurance (up to KRW 100 million)
Childcare and Educational Assistance

Congratulatory allowance (KRW 1.0 million for first child, KRW 1.5 million for second child, KRW 2.0 million for third and subsequent children)
Kindergarten fees(KRW 1.2 million for 1 year)
Childcare centers(Head Office and Yeosu Complex)
School entrance gifts (KRW 500,000 for elementary, KRW 1 million for middle, and KRW 1.5 million for high school)
Tuition assistance(all tuition fees for high school/university, for all children of employees)
Personal Development & Leisure Activities

Benefits point plan:3 Million Points, Welcafe
Online learning system offering diverse contents
Nationwide condos and resorts(17 facilities including Haeundae and Ananti Namhae)
Residence Hall at Leaning & Development Center (Cheongpyeong)
Refresh leave (extended leave)
Gift and leave for long-term service(every 5 years)
Livelihood Support

Loan for emergency living expenses(up to KRW 30 million, 2.2~2.7% p.a.), Loan for wedding expenses(KRW 10 million, 1% p.a.)
Congratulation/condolence allowance(KRW 1 million for marriage/death/ 60th and 70th birthdays/birth of first child (KRW 1.5 million for second and KRW 2 million for third child))
Employee Assistance Program (EAP)
Funeral support service
Individual Retirement Pension (IRP) (matching grant: KRW 250,000 by employee, KRW 250,000 by company)
Welfare System
Health Promotion
Various programs are in place to promote employees' health. They include physical check-ups for employees and their spouses for the early detection and treatment of diseases as well as health seminars, vaccinations (flu, etc.), and programs for smoking cessation, weight loss and musculoskeletal disorder prevention.
Employee Assistance Program (EAP)
Introduced in 2007, the EAP allows employees to receive counseling on work and personal matters from outside experts.Employees and their family members can seek advise on a wide range of issues, from interpersonal conflicts and stress management to financial planning and child rearing and education.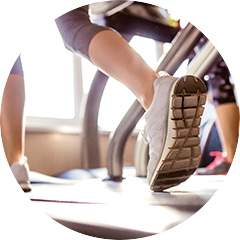 Selective Benefit Plan
We offer a selective benefit plan to meet the varied needs of our employees and enhance work satisfaction. Employees are given a set number of points (3 million points) that can be used for various purposes such as cultural activities and sports. The points are managed though the in-house system Welcafe.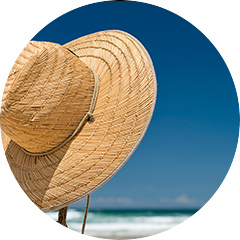 Work & Life Balance
We support work-life balance in various ways such as a 2-week 'refresh' leave and access to Learning & Development Center facilities as well as condos and resorts across Korea. We promote family life through child birth leave (10 days) and Congratulatory allowance (KRW 1.0 million for first child, KRW 1.5 million for second child, KRW 2.0 million for third and subsequent children), parental leave and reduced work hours, nursing rooms, kindergarten allowance (KRW 1.2 million for 1 year) and childcare center. We also support some 80 employee clubs to encourage workers to engage in leisure pursuits.