Business Overview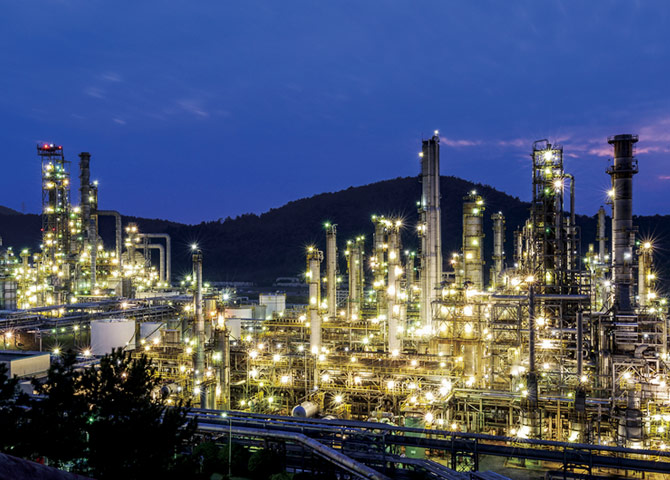 World leading producer of aromatics
Petrochemicals made from petroleum or natural gas make up for the drawbacks of natural materials such as wood and rubber. They are used as the core materials in countless industries, from automobiles and electronics to construction and clothing.
GS Caltex is the world's largest producer of aromatics as a single plant. Thanks to continued investments, we have competitive facilities and annual production capacity of 1.35 million tons for paraxylene alone, and 2.8 million tons for aromatics (benzene, toluene, xylene) as a whole.
Link to Production Process
Products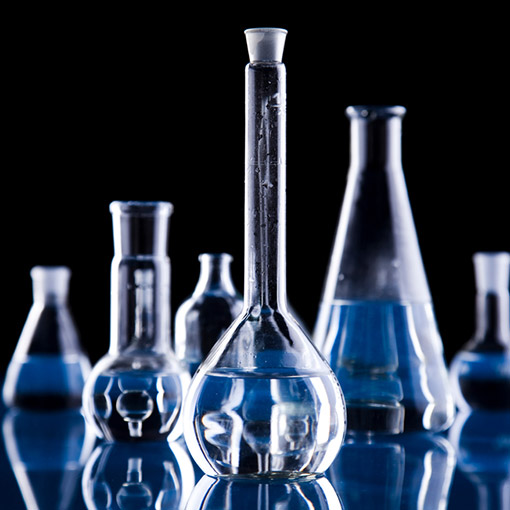 Chemicals
Promoting industrial development with superior chemical products
Chemicals are produced from petroleum-derived hydrocarbons through the processes of removing and modifying sulfur and sulfur compound, and these refined chemicals are used in a wide range of industries. With growing environmental awareness, demand for de-aromatics chemicals that are colorless and odorless is also increasing. Alongside aromatic products (benzene, toluene, mixed xylene, Techsol-100), GS Caltex produces de-aromatic products (Techsol-S, Techsol-2, Techsol-5, Techsol-2836i), as well as de-aromatics and synthetic chemical products specifically designed to be eco-friendly.(Kixxsol, Iso-Paraffin).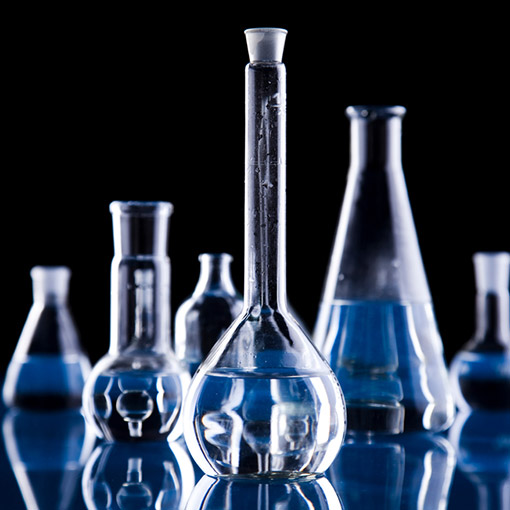 Applications
Chemicals have an extensive range of applications. They are used in the production of paints, printing inks, dyes, perfumes, furs, leather, agricultural chemicals and more, as well as in dry cleaning and metal processing. High-purity products can be used as a reaction medium for catalysis.
Precautions for users
Many chemicals are flammable and toxic, requiring the utmost care to prevent. Anyone who handles chemicals must fully understand and observe the "Material Safety Data Sheet (MSDS)" and use appropriate protective gear.
Download PDF file (Precautions for users)
Material Safety Data Sheet(MSDS)
MSDS

ISO-PARAFFIN M

ISO-PARAFFIN M

KORENG

ISO-PARAFFIN L

ISO-PARAFFIN L

KORENG

ISO-PARAFFIN H

ISO-PARAFFIN H

KORENG

ISO-PARAFFIN G

ISO-PARAFFIN G

KORENG

테크솔-S

Techsol - S

KORENG

테크솔-2836i

Techsol - 2836i

KORENG

테크솔-2836

Techsol - 2836

KORENG

테크솔-1527

Techsol - 1527

KORENG

테크솔-100

Techsol - 100

KORENG

테크솔-5 (White Spirit)

Techsol -5(White Spirit)

KORENG

테크솔-2

Techsol - 2

KORENG

킥솔 D130

Kixxsol D130

KORENG

킥솔 D110

Kixxsol D110

KORENG

킥솔 D100

Kixxsol D100

KORENG

킥솔 D80

Kixxsol D80

KORENG

킥솔

Kixxsol

KORENG