Principles of SHE Management
01

We will voluntarily follow and carry out SHE-related laws and regulations.
02

We will prevent accidents in the workplace through safety measures and establish a collective/cooperative culture of safety.
03

We will continue improving the working environment and offer healthcare activities to promote a healthy life for stakeholders in and outside the company.
04

We will contribute to the local community and worldwide conservation efforts through activities to reduce emission of pollutants and GHG and the development of environmentally friendly products.
05

We will make our SHE results public to stakeholders in Korea and abroad in a transparent manner.
SHE Management System
Safety culture and process safety management (PSM) are taking root at GS Caltex based on our CEO's staunch commitment to
SHE management policies and actions.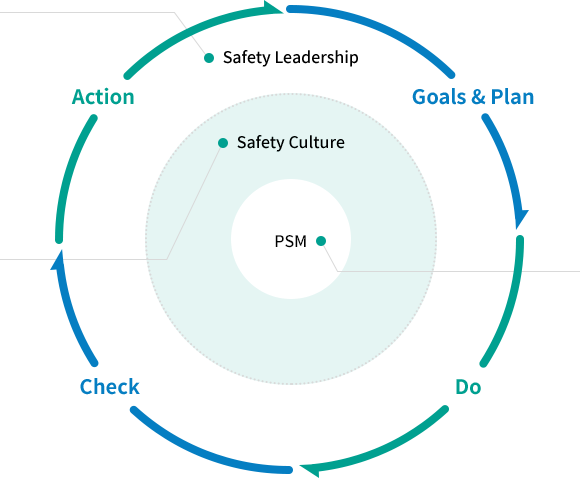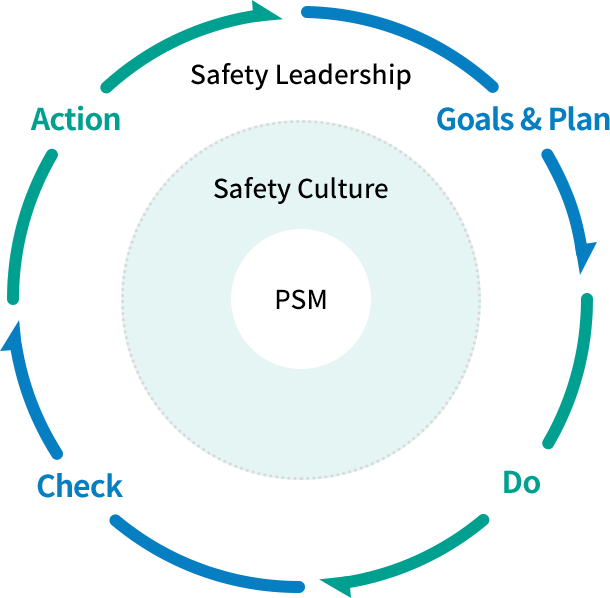 CEO's Commitment

Safety is the key to sustainable growth. Safety and trust are crucial for increasing profitability.
Establishment of Safety Culture

Safety Culture Transformation Program
Internalization of Process Safety Management (PSM)

People Education and training, incident investigation, partner management
Facilities/ Equipment Maintenance inspection, safety inspection before operations
System Process safety information, safe operation instruction procedures, safe work permit procedures, process risk analysis , and management of change (MOC)
Emergency Response Stronger emergency response capabilities
Health Management
Health Management Activities
GS Caltex aims to practice safe use of chemical substances based on new regulations for chemical substances and pre-purchase risk assessments of chemical substances. The company also offers a variety of health promotion programs for employees, including full physical checkups and programs for musculoskeletal disease prevention, obesity, and more.
Chemical Substance Management System and Management
Complete Process Management for Chemical Substances

Pre-purchase assessments and continuing revisions

Filling Out Reliable MSDSs

Update chemical substance database to prepare reliable material safety data sheets (MSDS)

Safe Use of Chemical Substances

Safe use of chemical substances by customers and workers
Link to MSDS
Health Management for Employees
Full Physical Checkup

Continuing health management support through full physical examinations

Health Promotion Programs

Regularly hold programs for musculoskeletal disease prevention, smoking cessation, and obesity control

Medical Clinics

Basic checkups and follow-ups by medical professionals using the latest devices