Principles of SHE Management
01

We will voluntarily follow and carry out SHE-related laws and regulations.
02

We will prevent accidents in the workplace through safety measures and establish a collective/cooperative culture of safety.
03

We will continue improving the working environment and offer healthcare activities to promote a healthy life for stakeholders in and outside the company.
04

We will contribute to the local community and worldwide conservation efforts through activities to reduce emission of pollutants and GHG and the development of environmentally friendly products.
05

We will make our SHE results public to stakeholders in Korea and abroad in a transparent manner.
SHE Management System
Safety culture and process safety management (PSM) are taking root at GS Caltex based on our CEO's staunch commitment to
SHE management policies and actions.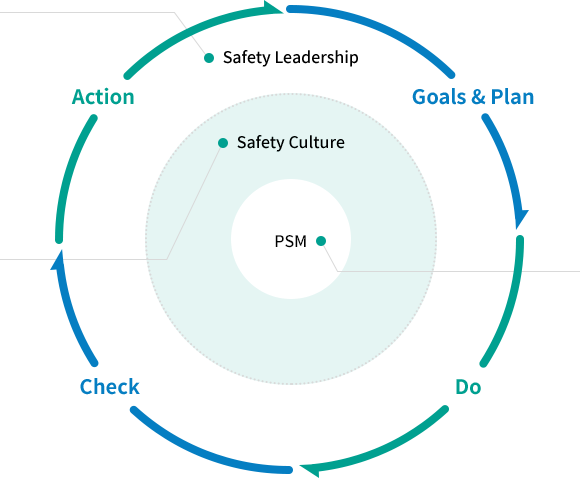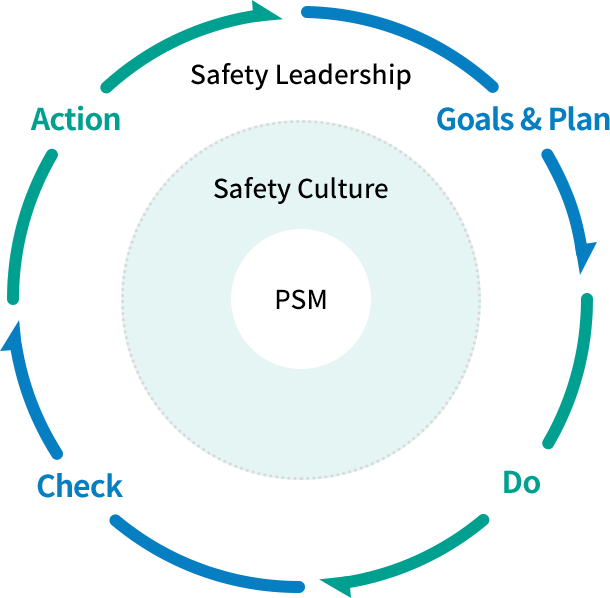 CEO's Commitment

Safety is the key to sustainable growth. Safety and trust are crucial for increasing profitability.
Establishment of Safety Culture

Safety Culture Transformation Program
Internalization of Process Safety Management (PSM)

People Education and training, incident investigation, partner management
Facilities/ Equipment Maintenance inspection, safety inspection before operations
System Process safety information, safe operation instruction procedures, safe work permit procedures, process risk analysis , and management of change (MOC)
Emergency Response Stronger emergency response capabilities
Response to Climate Change
Preemptive Management of GHG Emissions
GHG Response Strategy
GS Caltex establishes response strategies based on preemptive analysis on the impact of GHG emissions. We forecast mid- to long-term changes in GHG emissions by analyzing internal/external environmental change in line with the national roadmap for GHG reduction and our own management strategies. We are also responding to climate change through our internal GHG emissions monitoring process.
Emissions Trading System
GS Caltex is an active participant in the emissions trading system in accordance with the Korean government's GHG and energy policies and the United Nations Framework Convention on Climate Change.
GHG Emissions
Direct or Indirect emissions(Scope1&2) : 8,047,254 tCO2eq (2019) → 7,788,771 tCO2eq (2020)
GHG Reduction Activities
GS Caltex is reducing energy usage and GHG emissions by optimizing energy efficiency at worksites, and we engaged in a variety of activities outside the company to reduce GHG. One such activity, the Cookstove Project, provided high efficiency cooking appliances to developing nations. The cookstoves help conserve the environment, improve health of the people, and enhance quality of life in the countries while reducing the overall level of GHG emissions in the world as part of our efforts to combat climate change.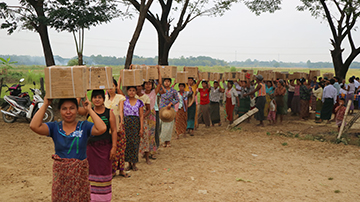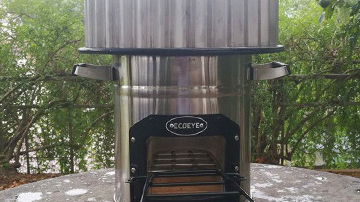 Benefits of GHG Response Activities
Local Residents

Reduced cooking time, improved conditions for domestic labor

Health benefits from protection against hazardous substances in smoke and ashes

Conservation of Environment

Fewer trees needed for firewood, leading to forest conservation

GHG reduction

Corporation

Carbon credit to counterbalance domestic emissions

* Carbon credit: A company's certified efforts to reduce GHG emissions outside worksites can be converted to carbon credit.