Business Overview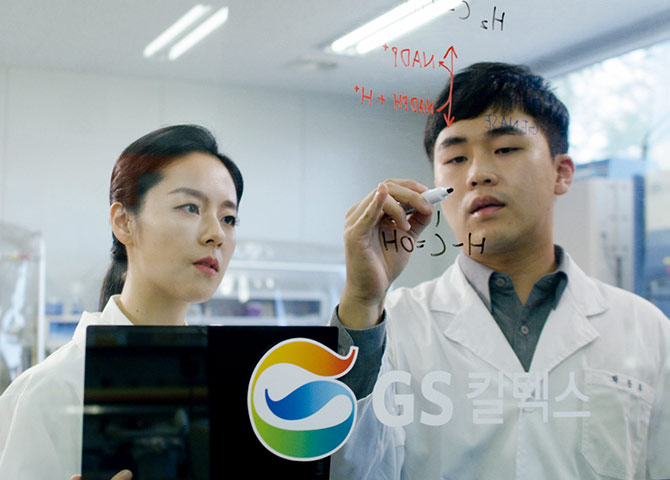 Developing core technologies to drive future growth
GS Caltex established the R&D Center in 1986. The center has developed core technologies in diverse areas to sharpen our competitive edge and nurture future growth drivers.
The R&D Center is focused on the development of high value-added products in the petroleum, petrochemical and polymer materials sectors in addition to technologies to increase productivity. They also conduct analysis that helps maintain operation of existing businesses.
the R&D center is working on core technologies related to catalysts, polymerization and polymer products to reinforce the competitiveness in the olefin business what is launched recently.
We also try to pursue developments in the biochemicals and environmentally friendly technology and products.
The R&D Center will continue efforts in product and technology development to maintain growth at GS Caltex.
Research Overview
Energy·Petroleum Technology R&D
Building on technology accumulated in the petroleum and petrochemical sectors, GS Caltex R&D Center is carrying out R&D to reinforce the energy business and discover new business. Its efforts are being directed to develop various crude oil processing techniques, improve energy efficiency of petroleum refining, enhance quality of petroleum products, and develop lower carbon, high performance asphalt & lubricants. Also, we aim to pursue sustainable growth in the energy sector by strengthening capabilities such as core technology in hydrogen value chain and CO2 reduction technology such as CCU to respond to changes in eco-friendly energy policies and secure new growth engines in the company's new energy sector.