Business Overview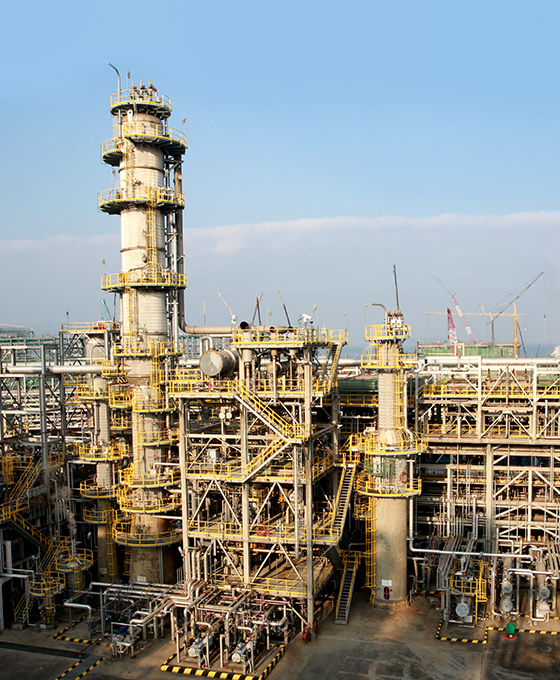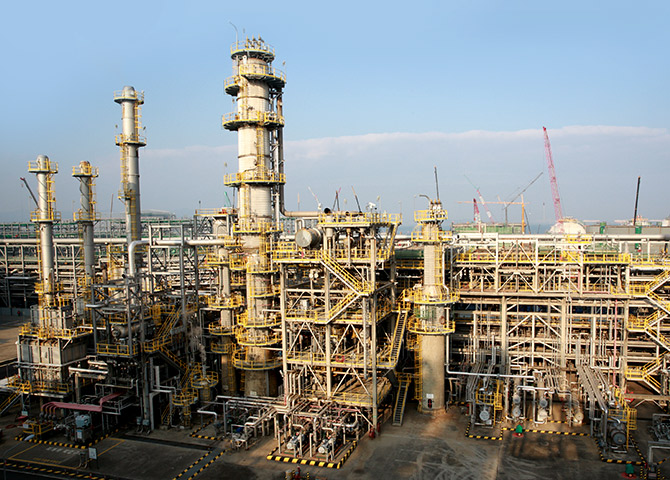 Base oil production
GS Caltex started producing base oil in November 2007 with daily capacity of 16,000 barrels. The figure has now increased to 27,000 tons. We can flexibly adjust output of Group II and Group III base oil according to market demand. Our products offer superior low temperature properties, low volatility, and high thermal and oxidation stability.
With their high quality and viscosity, GS Caltex's eco-friendly base oil satisfy the demanding requirements posed by makers of automotive and industrial lubricants. Good base oil hold the key to producing first class lubricants.
Link to Production Process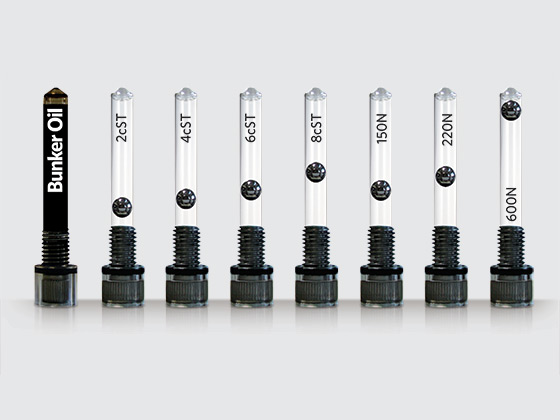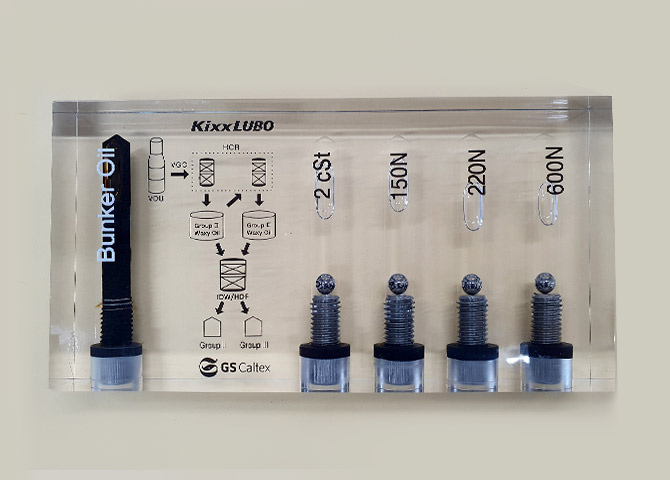 Kixx LUBO
"The best lubricant begins with the best base oil."
Kixx LUBO – the new name of base oil produced by cutting-edge technology from GS Caltex
GS Caltex is raising the bar in terms of base oil quality and technology. Featuring a two-stage design that enables flexible output adjustment of Group II and Group III base oil, our state-of-the-art hydrocracking unit (HCR) provides optimal products for customers.
Products
Gr.III
Premium base oil for high grade lubricants
Demand is on the rise for high-quality automotive lubricants due to tighter regulations on exhaust gas emissions worldwide. Demand is also growing for industrial lubricants such as high viscosity index (HVI) hydraulic fluid. Produced from a two-stage hydrocracking process, Kixx LUBO Gr. III is a premium base oil that meets these demands.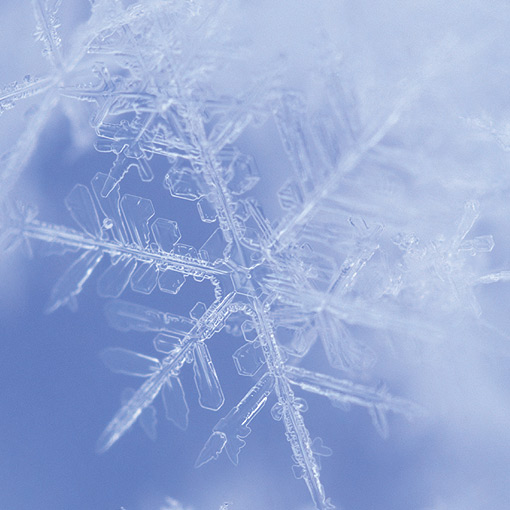 Product Grade and Applications
API Grade
Viscosity
Main Applications
Gr.III
4cSt(100N)
Luxury vehicle/industrial lubricants
6cSt(150N)
Luxury vehicle/industrial lubricants
8cSt(250N)
Luxury vehicle lubricants