Circular Economy
We are linking circular economy activities through our business value chain and continuing to expand environment-friendly businesses and initiatives to contribute to a sustainable future environment.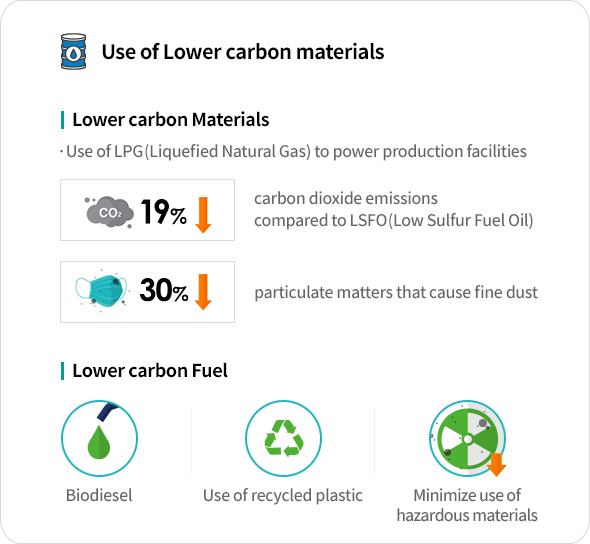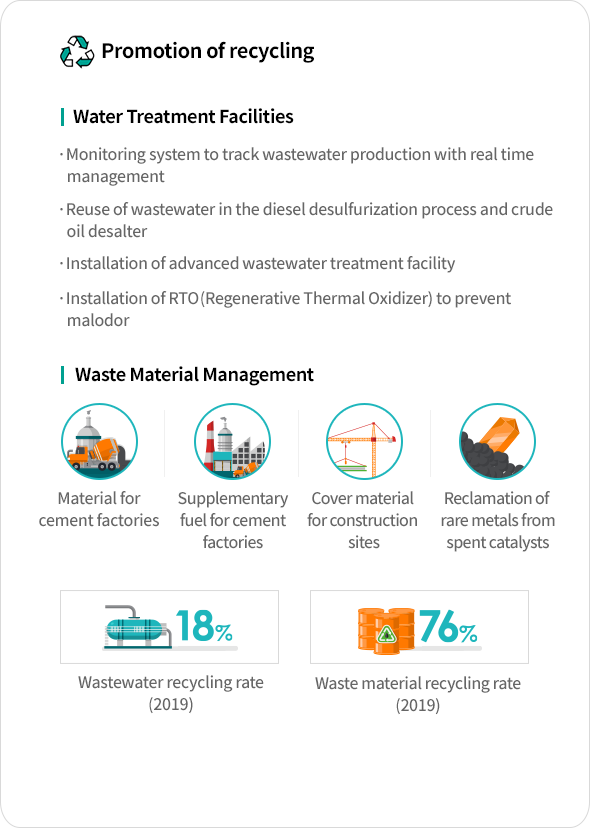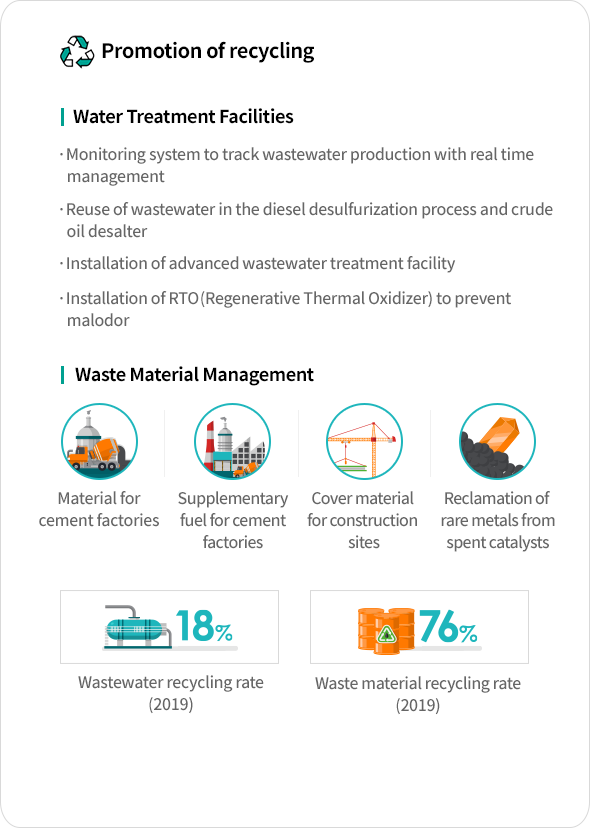 Use of Eco-friendly materials
Eco-friendly Materials
Use of LPG(Liquefied Natural Gas) to power production facilities
carbon dioxide emissions compared to LSFO(Low Sulfur Fuel Oil)
particulate matters that cause fine dust
Eco - friendly Fuel
Biodiesel
Use of recycled plastic
Minimize use of hazardous materials
Promotion of recycling
Water Treatment Facilities
Monitoring system to track wastewater production with real time management
Reuse of wastewater in th diesel desulfurization process and crude oil desalter
Installation of advanced wastewater treatment facility
Inatallation of RTO(Regenerative Thermal Oxidizer) to prevent malodor
Waste Material Management
Material for cement factories
Supplementary fuel for cement factories
Cover material for construction sites
Reclamation of rare metals from spent catalysts
Wastewater recycling rate(2019)

18%

Waste material recycling rate(2019)

76%
Reduction of energy and pollutants
Burner (Furnaces & Boilers)
Installation of ultra low NOx burners
Installation of Electrostatic Precipitators
Installation of SCR(Selective Catalytic Reduction) NOx reduction equipment
Installation of Telemonitoring System for stack emissions
Production Facilities & Pipes
Continued investment in equipment/technology to reduce energy consumption
Replacement of Wet gas Scrubbers
Continued relocation of underground oil pipes to ground level
Storange Facilities
Installation of VRU(Vapor Recovery Unit)
Installation of RTO(Regenerative Thermal Oxidizer) to prevent malodor
Installation of 500 checkpoints to monitor groundwater contamination
Sale of Eco-friendly/high-perfomance products
Eco - friendly, High performance Products
World-class environmental quality rating(Gasoline, Diesel)
Certified products with eco-labels (Kerosene, 2 types of lubricants)
Products with increased performance and efficiency (Gr.lll base oil, Polymer Modified Asphalt, High Stiffness Thermoplastic Elastomer, etc.)
Biochemicals(2,3-butandiol)
Eco-friendly composite resin
Green Bond
(Green Bond)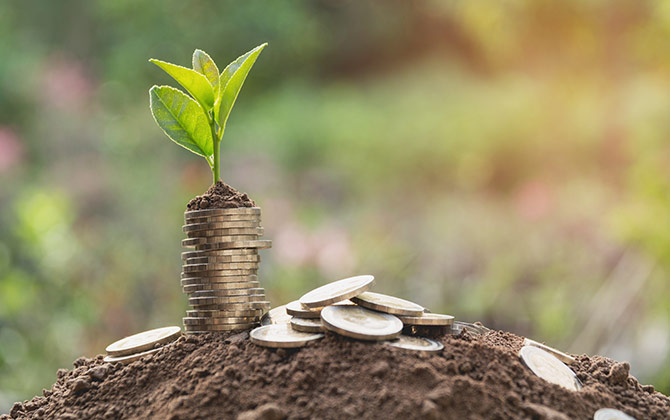 GS Caltex issued KRW 100 billion worth of green bonds (among ESG bonds) to invest in environmental facilities that will help reduce air pollutants and improve energy efficiency. Starting with the issuance of specialized bonds that are limited to eco-friendly investments, we are actively moving to protect our environment while searching for future growth.